Do you want to learn a skill that will help you make a fortune in the future?
Learn a High-Income Future-Proof Skill that Will Make Big Businesses Want to Hire You!
Discover the proven process that has worked for hundreds of aspiring data scientists—even those
who think they're not good enough to learn this skill.
Access Anytime, Anywhere
We made sure that all lessons are available to tablets, mobile phones, and laptops. You can access them anywhere and anytime.
The lessons are carefully planned and simplified to make sure it's easier for everyone to understand.
Be an Expert in Less than 30 days
All the lessons we're created based on the information we got from various industry leaders.
These are some of the most advance methods and secrets that they use to become an expert themselves.
Not Just Theories!
We believe that experience is the best teacher. This is why we created lessons based on experience.
We've included assignments based on real-world situations so you can easily learn everything and apply them to your own projects.
Are you struggling to find a career path where you can change your life for the better?
Do you want to have a skill that will make big companies offer you a huge amount of money just to work with them?
Or, do you simply want a future-proof career where you won't have to worry about being replaced with AIs and machines in the future?
Then, keep reading because there are no other courses out there that'll teach you data science and data analysis in the most convenient and efficient way possible.
You can try searching online but I assure you that it's going to be a bumpy ride.
Why Data Science?
According to statistics, the demand for data scientists is growing at an astronomical rate.
The Bureau of Labor Statistics estimated that there'll be around 11.5 million new job opportunities for data scientists by 2026.
But, the number of experts in this industry is insufficient. Thus, a lot of companies are offering high salary compensations and packages to hire the best prospects out there.
This means that by simply learning this skill, you've already opened your door for tremendous opportunities.
And, if you start learning the essential skills and build your reputation in data science, there'll be no shortage of opportunities!
Why Do They Want To Pay People With This Skill?
There are tons of reasons why big companies hire data scientists…
But, to simplify everything, it all boils down to this…
Revenue…
Data science solves a lot of business problems that can cost them a lot of money.
By solving these problems, data science experts are helping companies save money and generate more revenue.
"I can find all the information I need to learn online, why should I join you?"
Here's the thing:
Free information online is Trash.
The things you learn through the internet are just the tip of the iceberg.
And, what's even worse is that they're not accurate enough…
This can cause confusion on your part, which can make learning more difficult than ever…
"But, understanding Data Science is difficult!"
The number 1 problem why a lot of people don't pursue this career path is because the learning curve is so steep.
You see, most experts in the industry spent countless hours and thousands of dollars to learn all the secrets and techniques used to master their craft.
And we're no different.
Our expert tutors have joined courses in the past just to learn and master data science.
But, there's one glaring issue we've noticed...
After being in this industry for a long time, We've seen tons of courses and guides that are so complicated and hard to understand.
And, for aspiring data science professionals, this can be very daunting!
This problem is made even worse by the complexity of most courses available!
If you can't overcome this issue, you'll…
stay where you are and always wonder what would have happened if you made this work!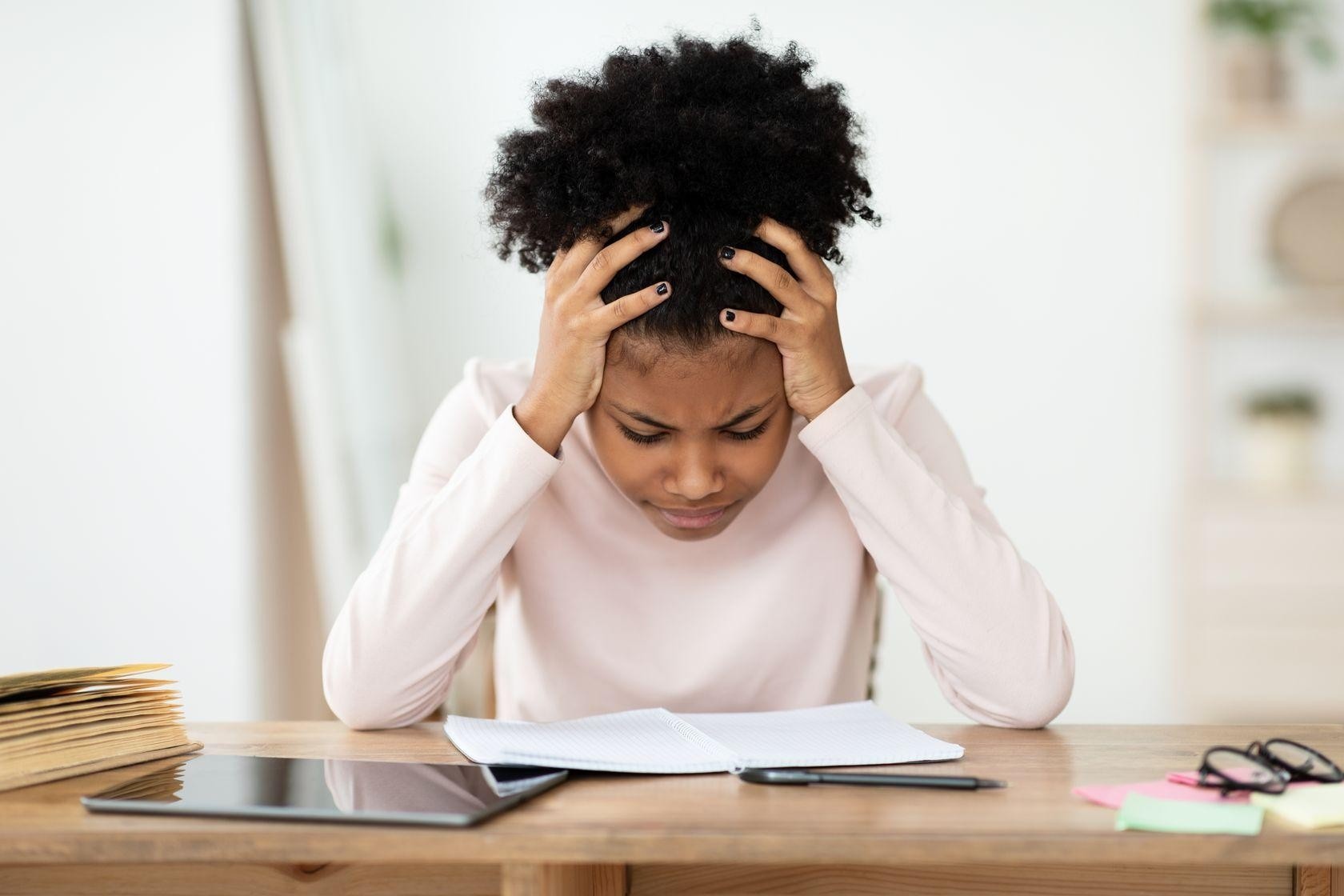 Truth be told, this is and will always be frustrating.
Everyone wants to move forward and have a career and be financially free because that's the dream.
But, if you don't find a way to learn and master data science, you'll soon realize this…
Your Data Science Career Won't Take Off and You Won't Be Able To Achieve Your Dream Life!
Without being successful in becoming a highly paid data scientist, here's what will probably happen to you:
You'll be forced to GIVE UP on dreams and find a full-time corporate job that you don't like,

which sucks because we all know there are only a few lucrative career opportunities out there.

You'll be forced to ADJUST your lifestyle and cut your daily expenses because your bank account's draining fast and there's nothing you could do but say goodbye to your luxurious lifestyle
You'll sadly ADMIT to your loved ones that you failed again, and you're already sweating just thinking about it since you promised them you'd make this work this time.
You'll NEVER be able to prove yourself to your rivals & naysayers who you hate so much that you've sworn to become more successful than them just to prove that you're better.
You'll have to DELAY your promises to your loved ones again because, at this pace, you won't be able to give them the dream lifestyle you want them to have.
You have to make this work. And you know that. Because, deep inside, you're not just doing this for yourself... Failure is not an option.
I understand how you feel! And I'm here to tell you that you are not alone in this journey.
So, remember this:
It's not your fault at all.
If becoming a data scientist and developing a program is easy, a lot of people would have been in this industry and be rich right now.
But that's not the kind of world we live in, right?
Listen, a lot of us used to feel this way. Even some of the experts felt they wanted to give up because they lacked the resources and clarity to understand what data science is all about.
This is the reason I am here to help you out.
Your True Journey Of Becoming a Data Scientist Starts NOW!
Prabu - Software Engineer at Kongsberg Digital, Norway
"My data science journey was like a whirlpool. I had to circle around with a lot of courses and complicated stuff online. But, I only found myself more confused than ever. The Python Profits' course for data science and data analysis is a huge difference maker. It helped me understand data science. I recommend this to all the newbies out there who are just starting out."
Here's What You'll Master:
What data science is all about

including all the necessary things you need to learn so you can start your data science journey.

How data science and data analysis work

and the back-end process that makes big companies successful using data science.

The techniques that will make big corporations want to work with you

and the problems that it solves, which helped these companies save tons of money.

The step-by-step process on how to create your first data science project so you can have your first item on your portfolio that you can show off to people who are scouting you.
The language needed so you can easily understand the complex information you see.
And much much more...
Our High-Value Training Program Is For:
Not everyone is cut out to be in this industry. We want to make sure you are passionate about data science and data analysis. This is why we only encourage you to buy if you are one of these:
ASPIRING DATA SCIENTISTS
who want to improve their skills without wasting so much time searching for answers on internet.
BUSINESS AND DATA ANALYSTS
who want to become better in making data-driven decisions.
STARTUP TECHNOPRENEURS
who want to learn how to deal with data.
About Us
We, at Python Profits, have a goal to help people like you become more prepared for future opportunities in Data Science.
The amount of data collected by businesses exploded in the past 20 years. But, the human skills to study and decode them have not caught up with that speed.
It is our goal to make sure that we are not left behind in terms of analyzing these pieces of information for our future.
This is why throughout the years, we've studied methods and hired experts in Data Science to create a training course that will help those who seek the power to become better in this field.
What We'll Be Teaching You Has Already Worked for Hundreds of People so Far...
Rohit - Student at LaTrobe University, Australia
"The course was very good and at times really challenging for me as a novice coder. But, there were plenty of notes that is why I was able to fall back on that or use the debriefing to code and then reverse engineer the script to understand. I really recommend this to those who want to learn more about Python and programming."
Preethi - Software Engineer at AKQA, Australia
"All of the lessons will provide you the necessary details so you can become more confident in your programming skills. So, if you want to master python, get this NOW!"
Anand - Technical Lead at Aricent Technologies, India
"There are clarity and conciseness in the information provided to make sure that all the lessons can be understood clearly and easily."
Here's What You'll Learn Through Our Training Program:
Module 1 - Big Picture
Topics covered
Module 2 - Python Setup
Topics covered
Module 3 - Python Basics - Part1
Topics covered
Module 3 - Python Basics - Part2
Topics covered
Module 4 - Numpy for numerical computations
Topics covered
Module 5 - Pandas for data wrangling
Topics covered
Buy the Course Now and Get These FREE Bonuses!
Bonus#1 - 3 Big Insider Secrets
These are industry secrets that most experts don't share without getting paid for thousands of dollars. These include how they successfully debug and fix projects that are usually dead-end, or how they successfully launch a deep-learning program.
Bonus#2 - 5 Advanced Lessons
We will teach you the advanced lessons that are not included in most deep learning courses out there. It contains shortcuts and programming "hacks" that will make your life as a deep learning developer easier.
Bonus#3 - Private Data Science Community Access
You will be invited inside a private community group where hundreds of machine learning development experts are teaching and sharing new pieces of knowledge about this industry.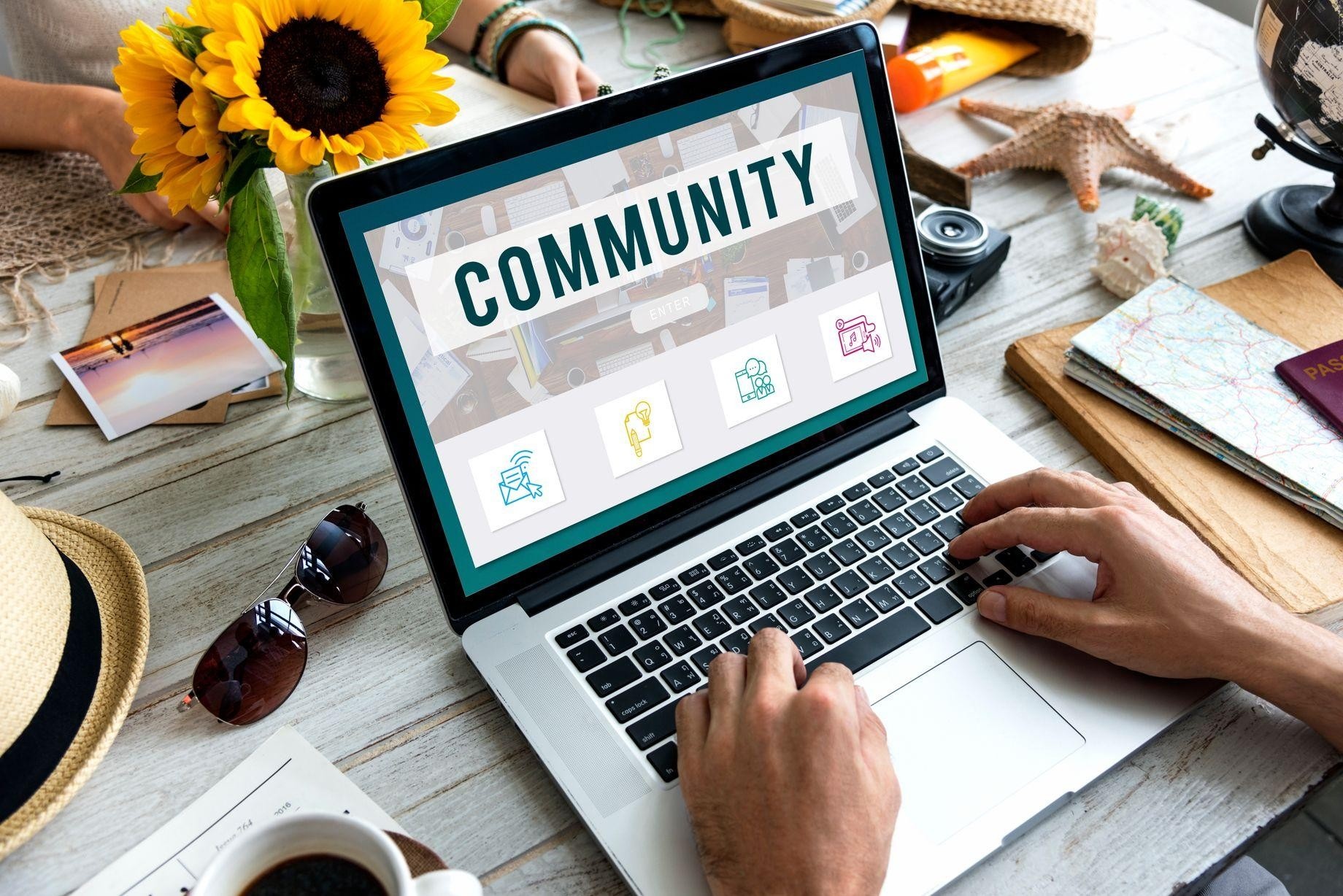 Bonus#4 - Video lessons in Mobile App
Learn anywhere, anytime, and at your own pace. All the lessons we've created are compatible with laptops, mobile devices, and tablets to make sure you can access them anytime you want.
Bonus#5 - 20+ Jupyter code notebooks
You'll be able to download files that contain live codes, narrative text, numerical simulations, visualizations, and equations that you most experts use to create their own projects. This can help you come up with better codes that you can use to innovate within this industry.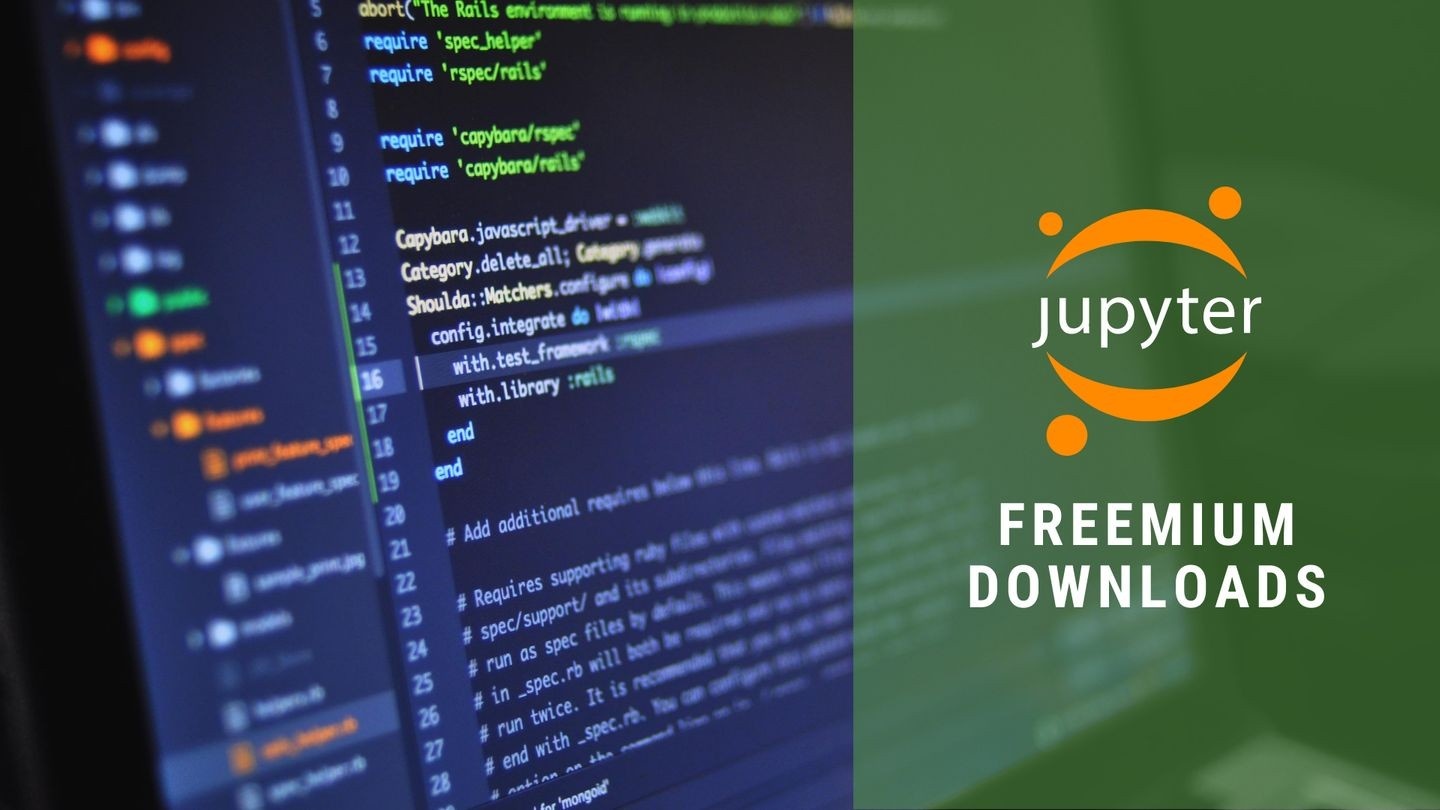 Bonus#6 - 1 Solved Capstone Project
You will be given access to apply your new-found knowledge through the capstone project. This ensures that both your mind and body will remember all the things that you've learned. After all, experience is the best teacher.
Frequently Asked Questions (FAQs)
I don't have any knowledge about data science but I really want to learn. Do you recommend this for beginners?
Are we going to do some actual applications using the lessons through exercises?
Can I request a refund if I felt I didn't get any value from this program?
Am I able to become more successful if I take on your course?
Will I have lifetime access to my course?
Get Access To Our Training Course
'Data Science with Python' Lessons for Only
$14.99 USD
Remember, this offer is limited time only as a lot of people are joining our program.
We want to make sure we only allow those people who truly have the heart and determination to go through the tedious process of learning.
And, to be honest, we're not sure when we will offer this again. The price may also increase in the near future. So get your hands on our training program NOW!
YES! GIVE ME INSTANT ACCESS NOW!